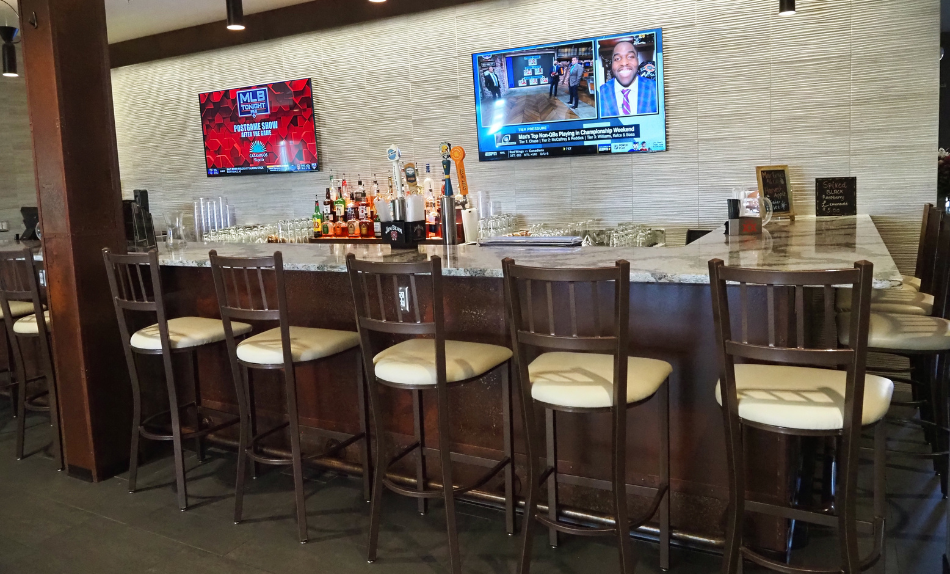 Guests can kick back and relax at the on-site bar and breakfast area.
This brand-new hotel includes an expansive on-site bar where guests can watch all the games with DirecTV. You'll find the bar adjacent to the indoor heated pool. A fire pit makes for a cozy evening happy hour, and there is plenty of space to host an informal gathering for groups. The expansive bar showcases local beer on tap so guests get a real taste of Colorado from the comfort of their hotel.
The on-site bar features drink specials, cocktails, and an incredible array of some of the best regional beers in the state. The rich range of breweries in Colorado means there are many styles of beer to sample. In the state there are over 175 breweries, and Colorado ranks number one for gross beer production. Colorado is where four of the top 50 brewing companies in the nation call home.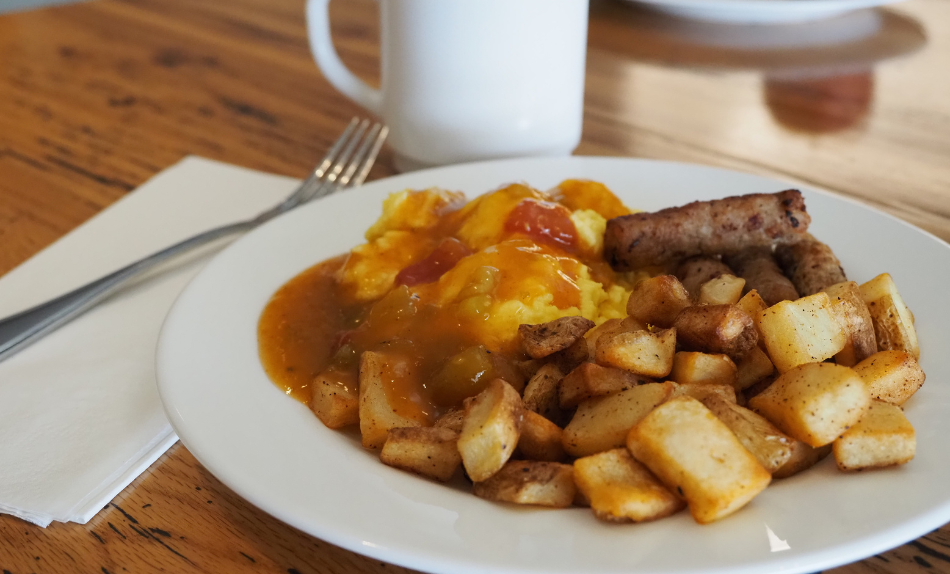 Amazing Breakfast
Start each morning with a complimentary, hot breakfast buffet featuring your early morning favorites. Eggs, breakfast meats, sweet pastries, and a selection of juices, teas, and coffee ensure the beginning to another beautiful day in Colorado Springs. Travel, whether for business or leisure, is just a little better when breakfast is on the house.
No matter the season or the reason for travel, it's always the right time to cozy up in a brand-new luxurious patio seat and sample some ice-cold brews or sip on your favorite cocktail. Although Colorado Springs is known for a number of top-ranked restaurants and pubs, there's no need to travel more than a few steps from your guest room to raise your glass.
From breakfast to nightcaps, the Best Western Executive Residency Fillmore Inn has everything guests need for a delicious Colorado Springs journey. Popular with business travelers, there are two meeting spaces available on-site, too. Guests can depend on fantastic catering including a variety of drink options direct from the bar for any type of event, from family reunions to conferences and birthday parties.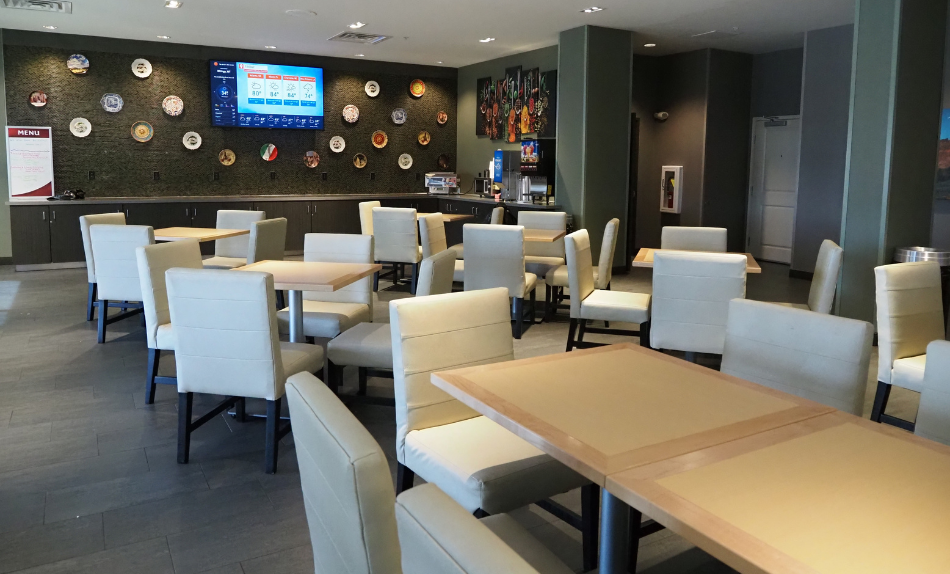 Guests can't get enough of the bar and breakfast area at this Colorado Springs hotel because:
it's where you can easily sample local, award-winning beer
every morning a hot, fresh, complimentary breakfast buffet is served featuring Arabica coffee
happy hour should always be walkable to your guest room
outdoor, generous seating with a fire pit is the perfect way to end a day in Colorado
When visiting Colorado Springs, stay where you feel at home—and where breakfast and the bar are never far away.